Interactive illustrations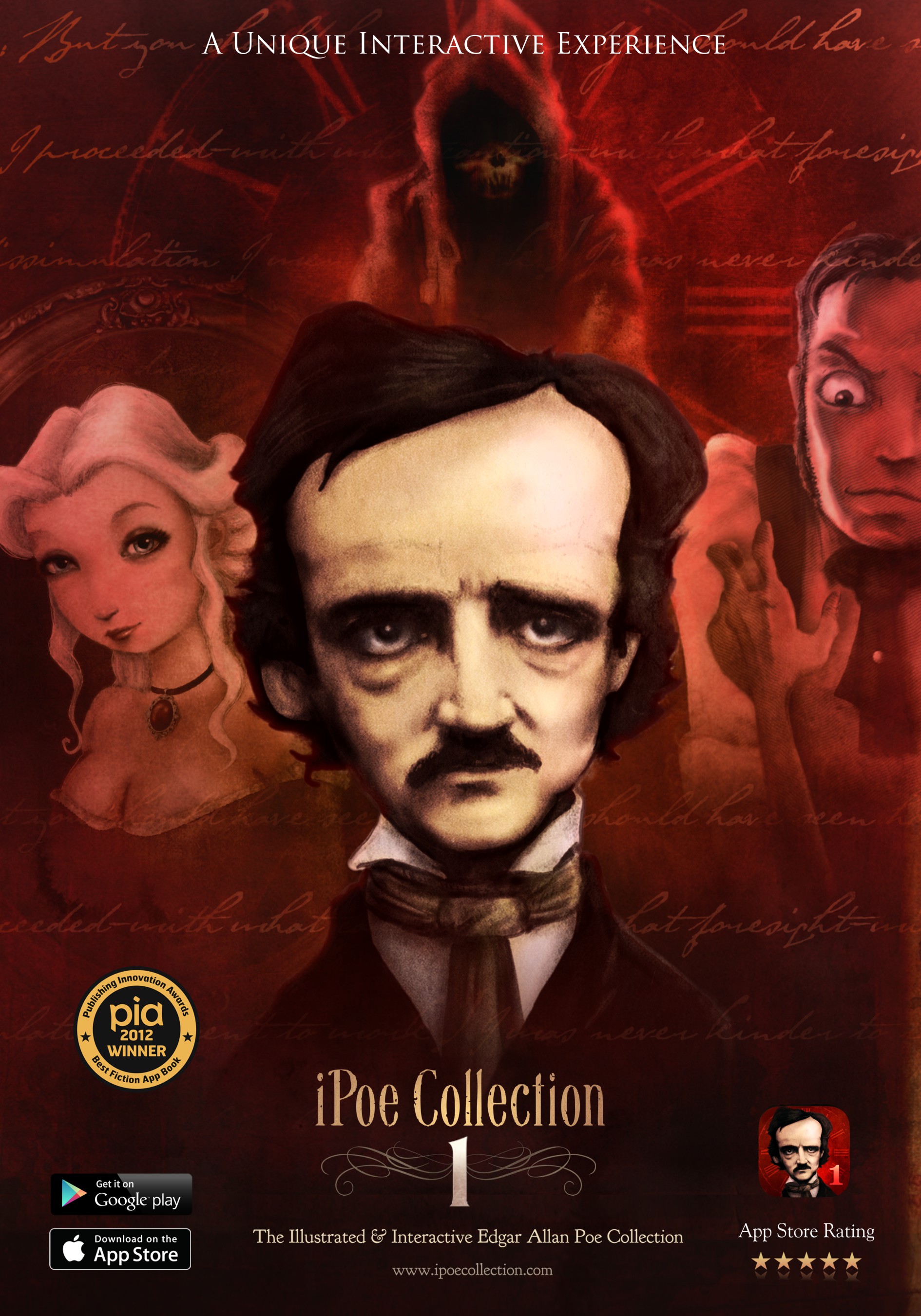 Edgar Allan Poe was a maverick, a man whose inventiveness and creative madness helped to define the horror and macabre genres. It is thus fitting to experience his works in an equally inventive format that showcases his work in a modern and artistically sophisticated way.
In this first edition, the following classics are included: The Oval Portrait, The Tell-Tale Heart, Annabel Lee and The Masque of the Red Death.
Best fiction App – Publishing Innovation Awards 2013
Editor's Choice Award of Children's Technology Review 2013
APP FEATURES:
✓ 75 pages (tablet version) / 131 pages (mobile version)
✓ Available in 4 languages: English, Spanish, French and Portuguese
✓ 4 stories, more than 46 illustrations, 50 animations and 60 interactive pages, illustrated and directed by David G. Forés
✓ Over 25 minutes of Original Soundtrack by Teo Grimalt
✓ Extras. Edgar Allan Poe biography and Sketchbook
✓ Original tales from the writer – no adaptations
Additional features:
✓ Jump to any page in the book with our handy table of contents
✓ Page Memory: Leave the app at any moment, and come back to the same page
✓ Easy to use interface
Complete the collection:
– iPoe vol 2 (The Raven, Hop-Frog and The Black Cat)
– iPoe vol 3 (The Cask of Amontillado, El Dorado, The Facts in the case of M.Valdemar and Alone)
Educational. The combination of the literary master pieces and the revealing illustrations are the perfect combination for the reading comprehension of Edgar Allan Poe's style. Highly recommended for students and teachers!
Amarilis González. Teacher of English. (Escuela Especializada Central de Artes Visuales. San Juan, Puerto Rico)
Stunning App. A must have. As a long time lover of Poe, I must admit I did not think an app of all things would do his work justice. Could not have been more wrong. A beautiful deep dive into Poe's works. I have purchsed all the apps as they have been released and introduced my kids to this wonderfully realised immersive Gothic Literature experience. Cannot recommend it highly enough.
So impressive! I'm a MASSIVE Poe fan so was a little worried this would be a bit cheesy but it isn't at all. It's fantastic in all meanings of the word. It will certainly get my son interested. Well done!
Deliciously Dark, Devilishly Fun. A brilliant and beautifully creative retelling of four works by Poe. Gorgeous, interactive illustrations and music bring the tales to life, fully respectful to the source material. I plan to buy the rest of the series!