Interactive illustrations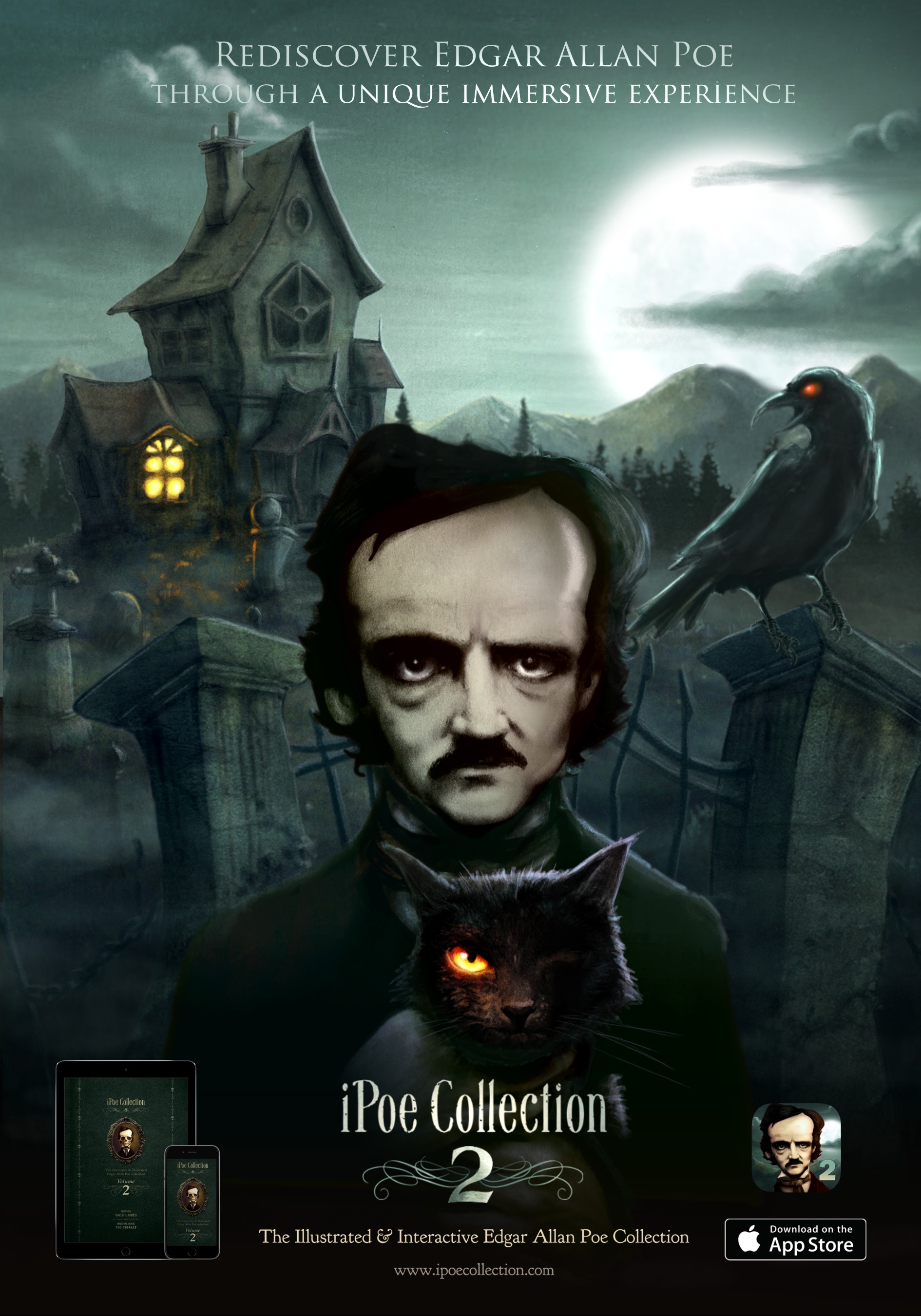 In this innovative Immersive Entertainment app, a fine selection of macabre tales is lovingly and artistically enhanced with interaction, illustration, animation, FX, and OST.
In this long-awaited second volume, The Black Cat, The Raven and Hop-Frog are given the artistic and technological treatment that iClassics has become renowned for.
By casting a modern glare on a fine selection of Edgar Allan Poe's stories, the result is a spectacular and wholly original experience that utilizes every feature of modern mobile devices (gyro-perspective, flash, vibration).
APP FEATURES:
✓ 89 pages (tablet version) / 180 pages (mobile version)
✓ Available in 4 languages: English, Spanish, French and Portuguese
✓ 3 stories, more than 60 interactive pages, illustrated and directed by David G. Forés
✓ Over 25 minutes of Original Soundtrack by Teo Grimalt
✓ Extras. Edgar Allan Poe route and Sketchbook
✓ Original tales from the writer – no adaptations
Additional features:
✓ Jump to any page in the book with our handy table of contents
✓ Page Memory: Leave the app at any moment, and come back to the same page
✓ Easy to use interface
Another Winner! I love iClassics! These folks choose the best stories, have amazingly immersive music, great art and loads of fun bits to play and interact with. So far I have all iClassics except the two new ones (Sleepy Hollow and Dickens) but can't wait to get them! All three Poe and Lovecraft collections have been awesome!