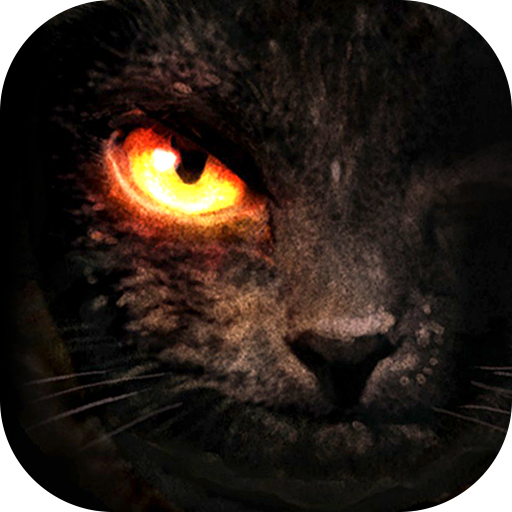 Tactile Tales
With our Tactile Tales app, you can try out snippets from some of our best immersive reading apps.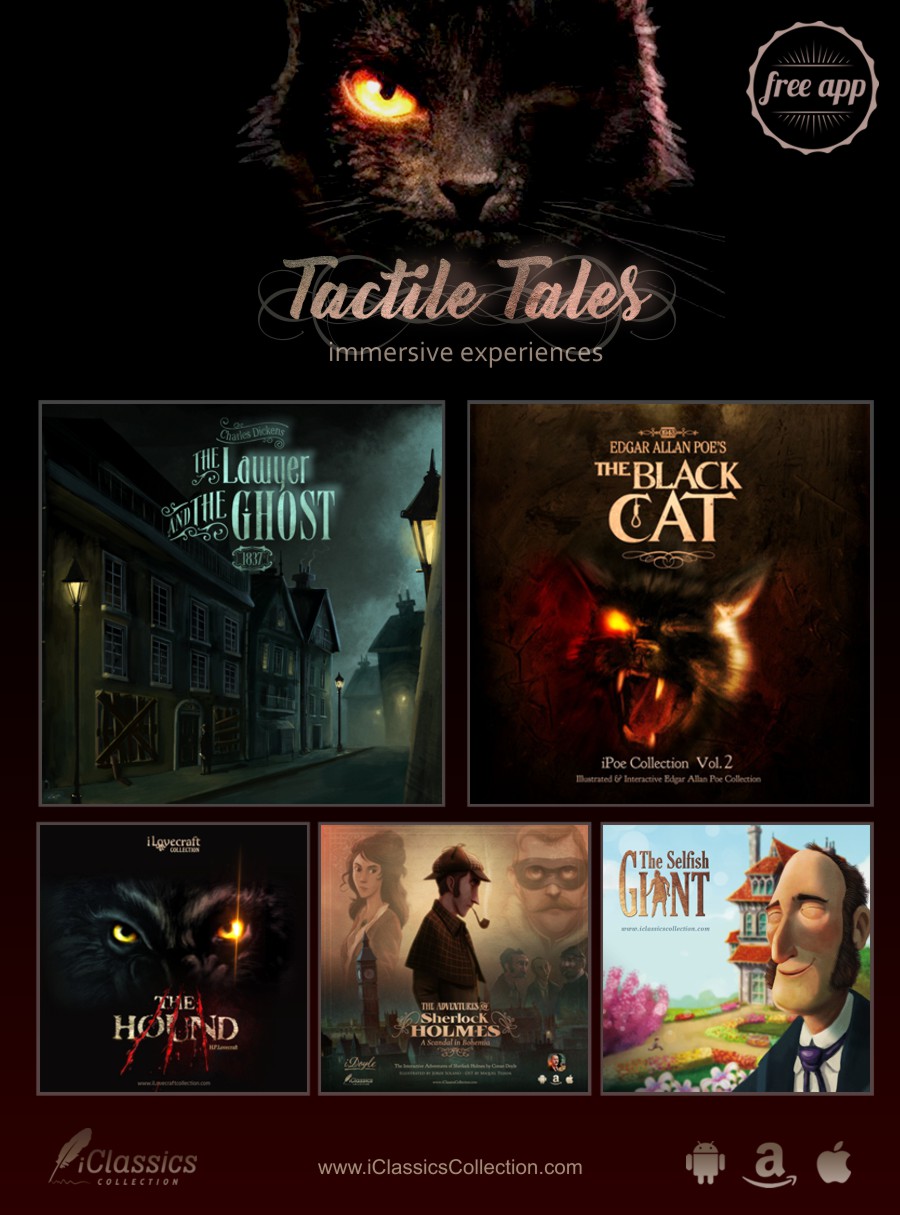 Tactile Tales represents a new way of reading, passionately nurtured and developed by iClassics, a bold, promising and forward-thinking Barcelona startup.
Immerse yourself in a unique, illustrated and interactive reading experience! This has never been done before, going far beyond the static e-book.
Once you have experienced this free sneak preview, you will be itching to get the whole collection, of that we're sure.
Welcome to a new way of reading great literature.
APP FEATURES:
Main features:
· 30 minutes of interactive stories.
· Available in 4 languages: English, Spanish, French and Portuguese.
· 1 entire story: Charles Dickens' The Lawyer and the Ghost and snippets from iWilde (The Selfish Giant), iPoe (The Black Cat), iLovecraft (The Hound) and iDoyle (Sherlock Holmes), with many more surprises along the way.
· 30 illustrations, 40 animations, 46 interactive pages, illustrated by David G. Forés (iPoe), César Samaniego (iDickens) and Jordi Solano (iDoyle).
· 28 minutes of Original Soundtrack by Miquel Tejada and Gerard Pastor.
· Original tales from the writer – no adaptations.
Some additional features:
· Jump to any page in the book with our handy table of contents.
· Page Memory. Leave the app at any moment or change the language, and come back to the same page.
· Easy to use interface.
Wonderful. Great and wonderful apps. Really beautiful art matching the stories perfectly. Everyone who loves books and dreaming should try these apps from iClassic. Even people who don't love reading will find these apps entertaining. But be warned…. some stories from the "darker" apps will give you goose bumps and there are even shocking surprises…. If you are unsure…. there is even a free app where you can try it with selected stories. I'm looking forward to the next great apps from this team and will definitely buy them.
Fantastic! This is a brilliant idea. Music and graphics in a very fancy combination makes reading the already perfect known stories a pleasure! Love the interactive scenes. Thank you!