Interactive illustrations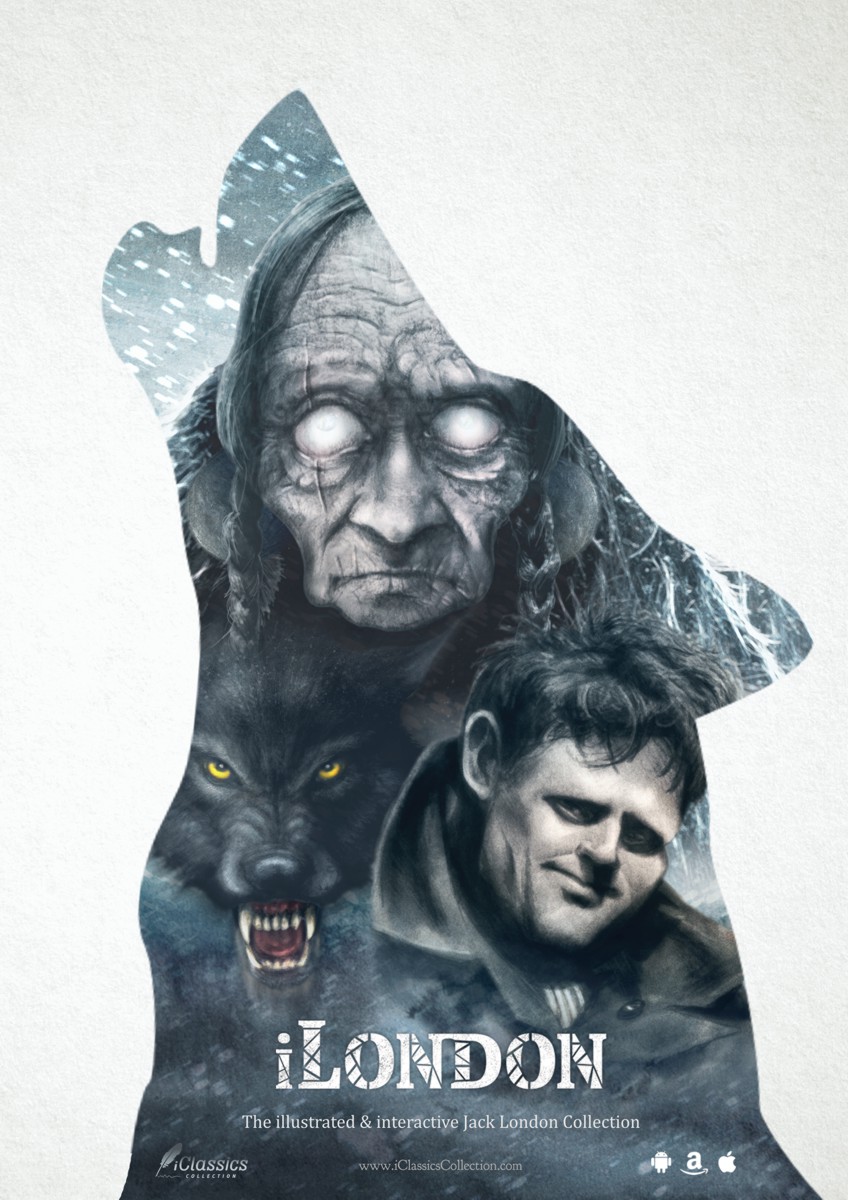 The iLondon Collection is the most diverse app we have yet created, including a varied range of stories penned by lit legend Jack London, including Moon Face, The Story of Keesh and The Law of Life.
Drama, black comedy and tragedy all combine to create a powerful and engrossing experience that is made all the more moving by the artistic and technological enhancements typical of iClassics Productions.
In this innovative and diverse Immersive Entertainment app, some of Jack London's finest short works are lovingly and artistically enhanced with interaction, illustration, animation, FX, and OST.
By casting a modern glare on this virtuoso's writing, the result is a spectacular and wholly original experience that utilizes every feature of modern mobile devices (gyro-perspective, flash, vibration).
APP FEATURES:
Main features:
✓ 94 pages (tablet version) / 142 pages (mobile version)
✓ Available in 4 languages: Spanish, English, French and Portuguese.
✓ 30 minutes of original soundtrack
✓ 23 music tracks
✓ 138 sound effects
✓ 47 illustrations – 87 animations
✓ 81 interactive elements
Extras: Biography of Jack London and sketches of illustrations by Cesar Samaniego, Aitor Prieto and David G. Forés
✓ Jump to any page in the book with the table of contents
✓ Memory pages: Put it down at any time and return to the same page
✓ Easy to use interface
Fantastic. I have never read these stories or was really familiar with Jack London. I thought this would be for teens and even kids, but the stories could be too violent or adult in theme for under teen. It was pleasantly surprising in the animation and Jack London will be explored more in my world with themes I will be chewing on for the next few days. I will read more of the series for IPad.
My first experience with this type on interactive book. The Enjoyed it immensely. Was captivating and kept me engaged. Good job!
Excellent storytelling! Each story is beautifully re-created in text and animated graphics with appropriate music scores. Start a story and you can't put it down!
Top notch! The entire series of these books is simply amazing. If there were more books like this, we would have many, many more people interested in reading the classics. Super job!