Interactive illustrations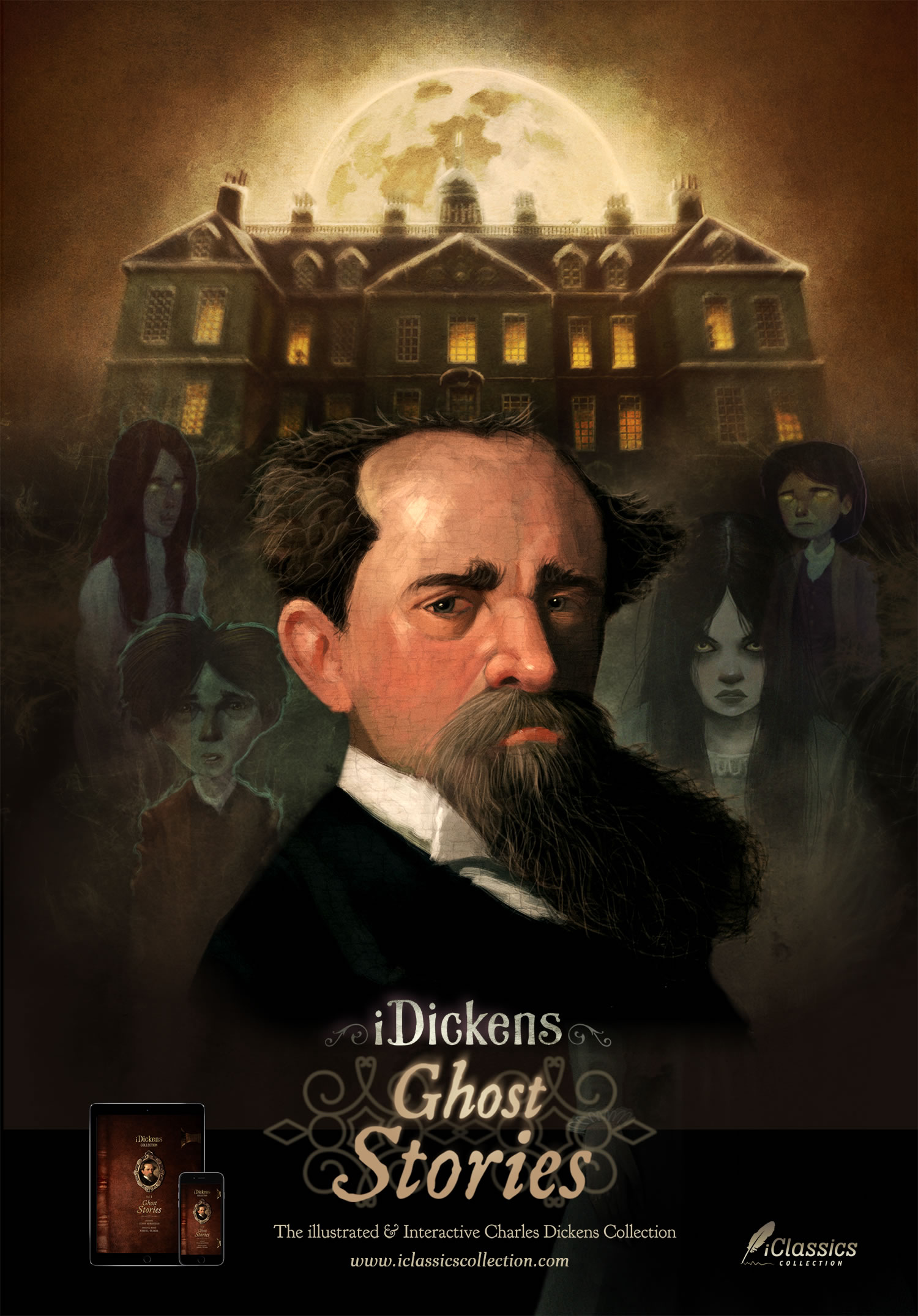 Charles Dickens is perhaps the most canonical of all writers from the Western literary tradition.
iClassics Productions has become famous for its artistic and technological enhancements of great literature, and our collection of Immersive Entertainment apps would be woefully incomplete if it did not include the works of Charles Dickens.
While not quite as terrifying as the iPoe Collection or iLovecraft, the iDickens Collection is a family-friendly app, bursting with great horror moments that hook young readers to great Dickensian literature.
Enter the iDickens Collection, which includes some of the most famous ghost stories penned by the master of Victorian literature, including A Madman's Manuscript, Christmas Ghost, The Ivy Green, and The Lawyer and the Ghost.
APP FEATURES:
✓ 78 pages (tablet version) / 126 pages (mobile version)
✓ Available in 4 languages: English, Spanish, French and Portuguese.
✓ More than 70 interactive pages.
✓ Illustrated by César Samaniego and directed by David G. Forés.
✓ Over 25 minutes of Original Soundtrack by Miquel Tejada.
✓ Extras. The Charles Dickens's Biography.
✓ Original tale from the writer – no cuts, no adaptations.
Additional features:
✓ Jump to any page in the book with our handy table of contents.
✓ Page Memory. Leave the app at any moment, and come back to the same page.
✓ Easy to use interface.
ANOTHER EXCELLENT SPOOKY CLASSIC. 5 Stars because I adore Charles Dickens work and enjoyed a wonderful Christmas Eve party at Dickens house in London and these stories are nice and spooky and add further to my Dickens enjoyment and experience. I think the interaction could have been a little better, but this is still good when the lights are off or low, the head phones on and of we go into the creeks of the night. As with this All the other interactive stories in this collection are excellent. I have the full collection and can not wait for more
Bloody Brilliant. I am a major connoisseur of the classic ghost story, and I have such a fascination for illustration that I will buy even the most badly written book if a particular artist has done the cover art. This is like a dream come true.
I have all of the iClassics collections, Lovecraft, Poe… I have read some Dickens in the past, but not any of these short stories. The ambience, art, animation and sound effects of this app just make reading these stories really come alive.
I cannot recommend this series of apps more! They are fantastic!!
A delight. I have all the iClassics, and eagerly anticipate each update or new edition. The illustrations and interactive features add a wonderful depth to these beloved classics.