Interactive illustrations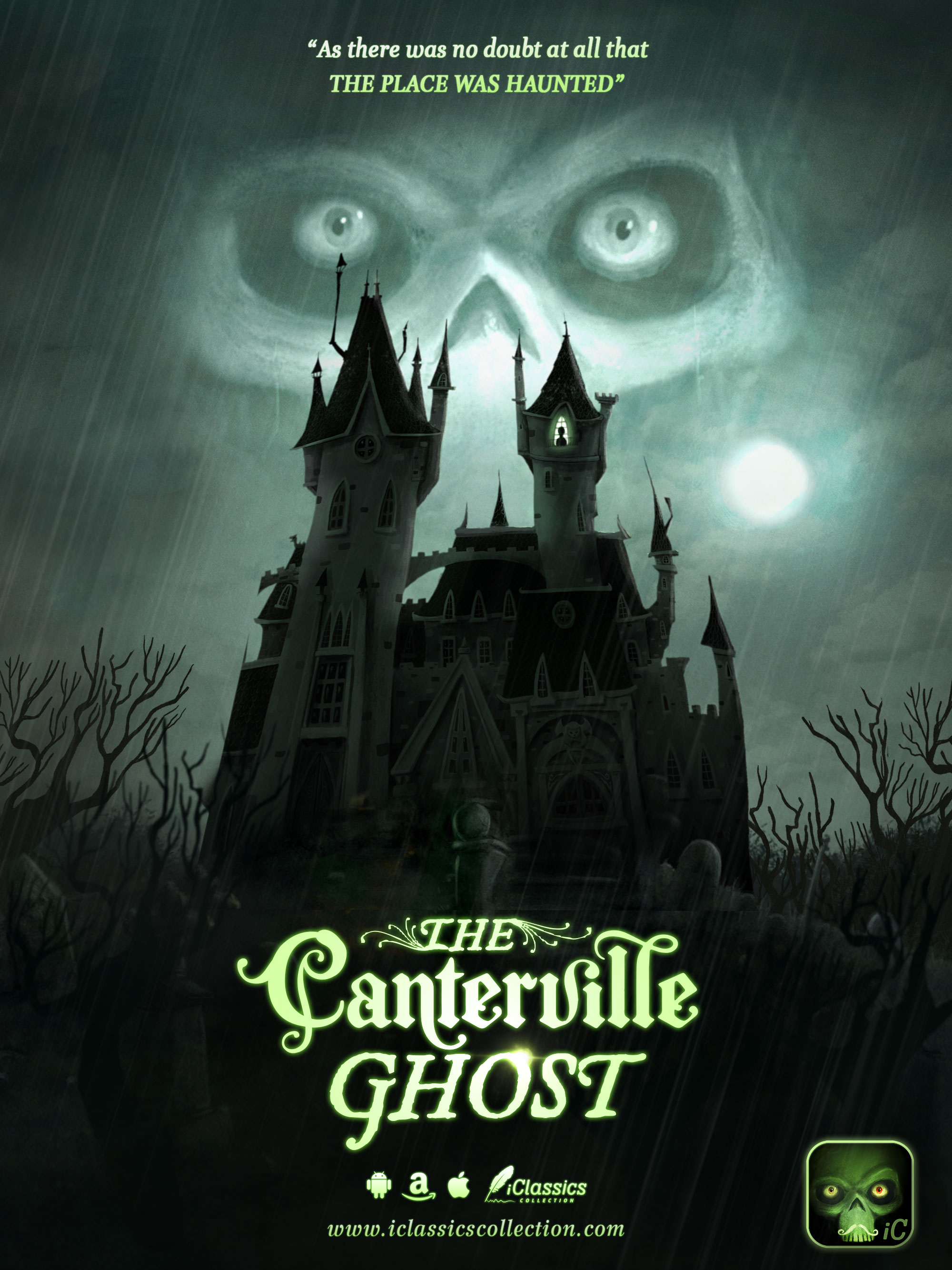 The Canterville Ghost: One of Oscar Wilde's most cherished works.
This comic chiller has delighted many down the years, and you now have the possibility of reading it as nobody has before.
Ferociously ironic and playfully bold, Oscar Wilde was the wild boy and rebel of the Victorian age. Bringing colour, flamboyancy, and scandal to a drab, downtrodden, and dreary age, he shocked and beguiled readers with his erudite parody and gut-punching wit.
Our brand new iClassic is replete with comedy and chills, nuance and charm, penned by one of the most canonical writers from the western literary tradition. Get our brand new and wholly original immersive experience today, and have a wild time!
Main Features:
✓ Available in FOUR languages: English, Spanish, French, and Portuguese
✓ Original Soundtrack of more than 40 minutes by Gerard Pastor
✓ Wholly original illustrations by César Samaniego
✓ More than 70 Interactive illustrations
✓ Extras. Oscar Wilde biography and Sketchbook
✓ Original tale from the writer – no adaptations
Additional features:
✓ Jump to any page in the book with our handy table of contents.
✓ Page Memory. Leave the app at any moment, and come back to the same page.
✓ Easy to use interface
What a fun way to read! I love the soundtrack while I was reading. The interactive graphics were well designed and helped to illustrate the story. I wish all books were presented like this!
Very enjoyable. I love the whimsy and life these apps bring to storytelling. The Star Wars Easter egg is chapter 5 was an excellent touch!
I highly recommend this app. The animation and music go perfectly with this classic tale. Can't wait to try another in the series.