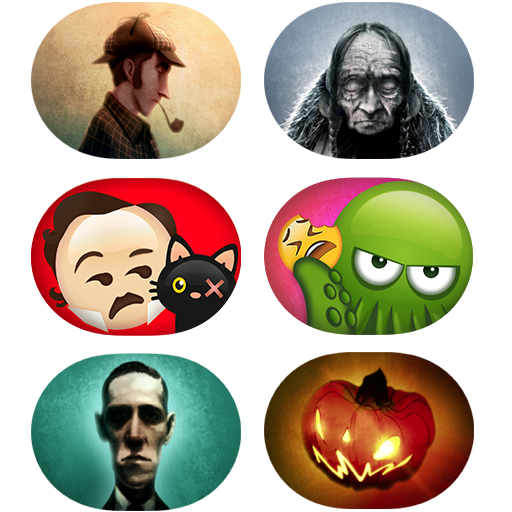 Express yourself with a sticker
Make your texts truly original, and stand out from the crowd!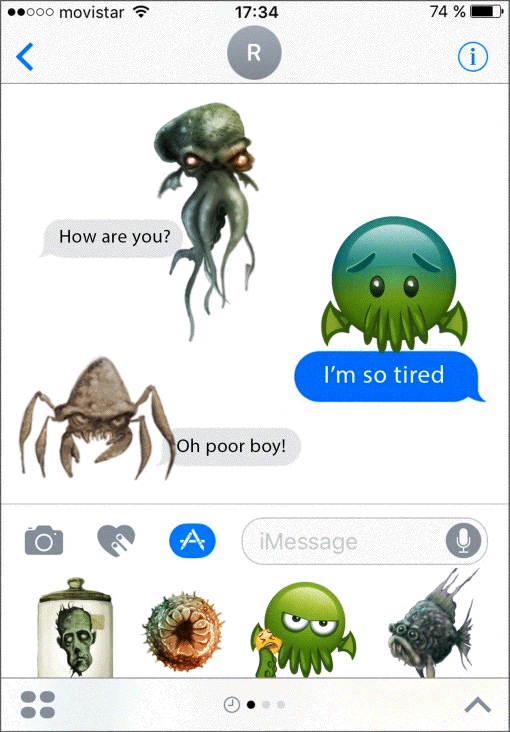 iClassics Stickers
The iMessage App for iOS 10 opens up a whole new fun and entertaining way of communication, allowing you to include stickers in your messages and photographs. The Stickers can be sent in a more conventional form (like an emoji), or animated and put in whatever position you choose, in any message or photograph you attach them to.
iClassics introduces its collection of stickers for all those passionate about literature! How does one escape smiling with Poe's Crow, Lovecraft's monsters, or our dear Sherlock Holmes?
There are six Classics packs all ready for you, with the signature design of those who created the apps and animated by the iClassics' team (with more on the way!):
✓ POE stickers: Illustrations by David G. Fores (55 stickers – 45 static and 10 animated)
✓ LOVECRAFT stickers: Illustrations by David G. Fores (54 stickers – 42 static and 12 animated)
✓ SLEEPY HOLLOW stickers: Illustrations by Aitor Prieto (34 stickers – 2 static and 8 animated)
✓ SHERLOCK HOLMES stickers:  Illustrations by Jordi Solano ( 35 stickers – 30 static and 5 animated)
✓ JACK LONDON stickers: Illustrations by David G. Forés, César Samaniego and Aitor Prieto (44 stickers – 39 static and 5 animated)
✓ CTHULHU EMOJIS stickers: Illustrations by David G. Forés (100 stickers – 50 static and 50 animated)
:: How to find your Stickers for iMessage ::
Good creepy emoticons.
Good creepy emoticons that have been well designed & are very handy
By all_musics · United Kingdom
Very cute, adorable Cthulhu stickers. Be aware however that not all are free. You get a few cute Cthulhu sticker then the rest cost $0.99. $0.99 is worth it for any Lovecraft fan!!! Originally i thought each one of the un-free stickers was $0.99 a piece. I am so relieved that the dollar unlocks them all!
By Tameta · United States